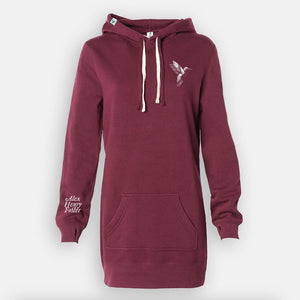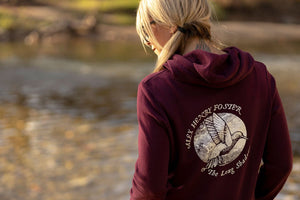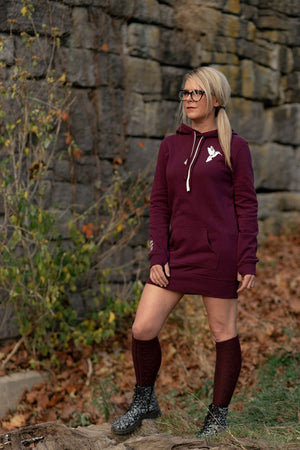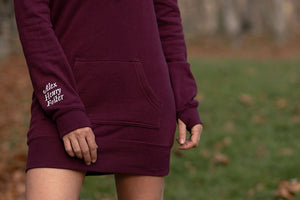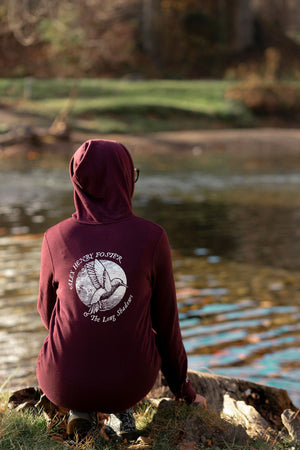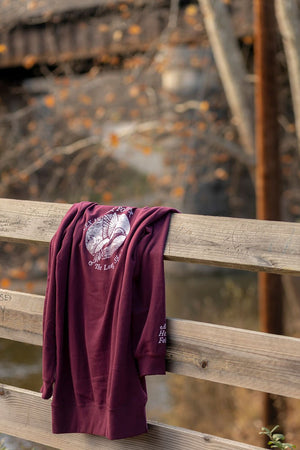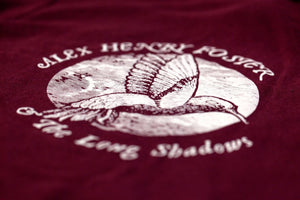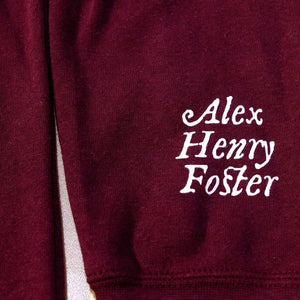 Voir plus bas pour la description en français
Printed at The Fabrik, Alex Henry Foster's own merch factory.
Features:
- 52% cotton/48% polyester on blend fleece
- Ring spun cotton
- Unlined hoodie
- Crossover neck
- Two contrasting color drawcords
- Thumbholes at cuffs
- Front pouch pocket
- Slim fit
Includes:
– "Soaring Sky" Hoodie Dress

Designed by Alex Henry Foster for the collection "Windows in the Sky".

About The Hoodie Dress "Soaring Sky":
For Alex Henry Foster, the hummingbird has become a symbol attached to the album "Windows in the Sky". Resilient and ever-enduring, this hummingbird soars through a bright sky, always striving to reach new heights.

-------
Imprimé et conçu à La Fabrik, l'atelier de création d'Alex Henry Foster.
Description :
- 52% coton / 48% polaire en mélange de polyester
- Coton filé à l'anneau
- Coton ouaté non doublé
- Col croisé
- Deux cordons de couleur différentes
- Trous pour les pouces aux poignets
- Poche avant
- Coupe slim
Inclut :
- Robe kangourou "Soaring Sky"
Créé par Alex Henry Foster pour la collection "Windows in the Sky".
À propos de la robe kangourou "Soaring Sky" :
Pour Alex Henry Foster, le colibri est devenu un symbole attaché à l'album "Windows in the Sky". Résilient et toujours endurant, ce colibri prend l'apparence d'une aquarelle planant dans un ciel lumineux, s'efforçant toujours d'atteindre de nouveaux sommets.