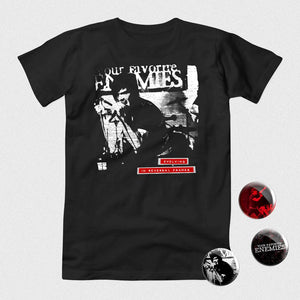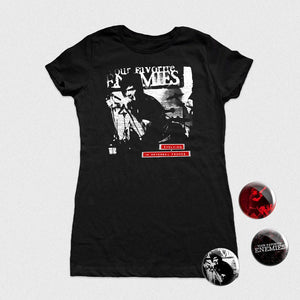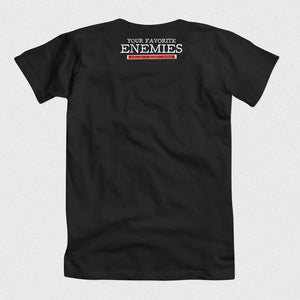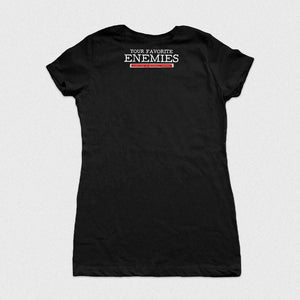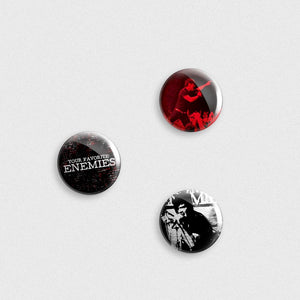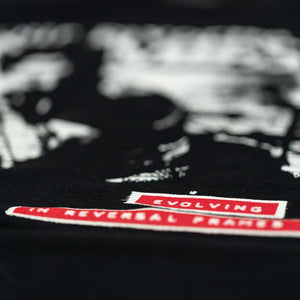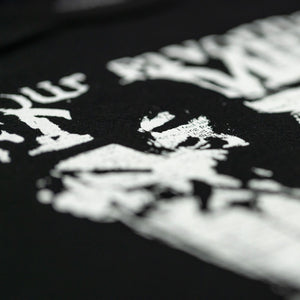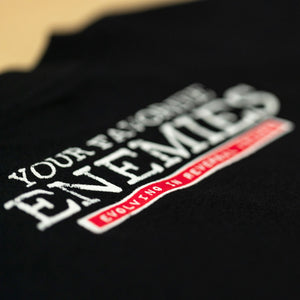 Voir plus bas pour la description en français 
Printed and crafted at The Fabrik, Alex Henry Foster's own creative atelier.
100% Cotton
Includes:
– The t-shirt "Beyond the Silence"
– An exclusive set of buttons
About The T-Shirt "Beyond the Silence":
The t-shirt "Beyond the Silence" features a photograph taken during Your Favorite Enemies' concert at NXNE festival in June 2008. One of the first proper concerts of the band, if we may say it like this. It was raw, it was intense, it was emotional. The band has evolved tremendously since that moment. They fell on their knees and got back up. They made mistakes and learned from them. They got hurt and took the time to heal and forgive. They hurt others and had to ask forgiveness. They grew up as days passed, learning from one another and supporting each other. But one thing that remains is that raw and emotional intensity. Not only in concert, but in everything they set to do.
-------
Imprimé à la Fabrik, l'atelier de création de Your Favorite Enemies.
100% Coton
Inclut :
– Le t-shirt "Beyond the Silence"
– Un ensemble de badges exclusifs
Sur le t-shirt "Beyond the Silence" est imprimée une photographie prise pendant le concert de Your Favorite Enemies au NXNE festival en juin 2008. Un des premiers vrais concerts du groupe, si on peut le dire ainsi. C'était brut, intense, rempli d'émotions. Le groupe a énormément évolué depuis ce moment. Ils sont tombés à genoux et se sont relevés. Ils ont fait des erreurs et ont appris d'elles. Ils se sont faits mal et ont pris le temps de guérir et de pardonner. Ils ont blessé d'autres et ont dû demander pardon. Ils ont grandi au fil des jours, apprenant les uns des autres et se soutenant les uns les autres. Mais une chose est restée la même, c'est cette intensité brute et remplie d'émotions. Non seulement en concert mais dans tout ce qu'ils font.