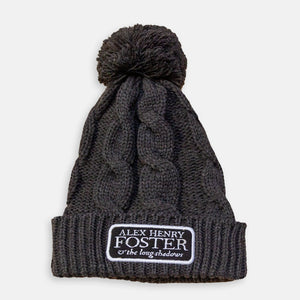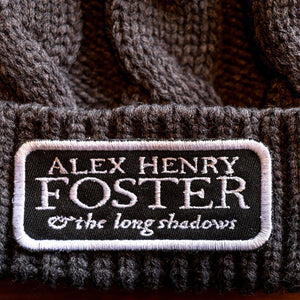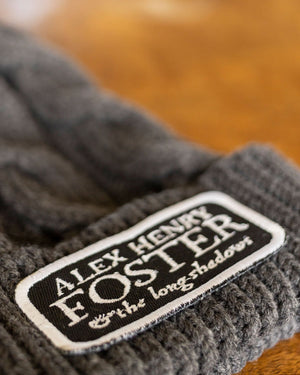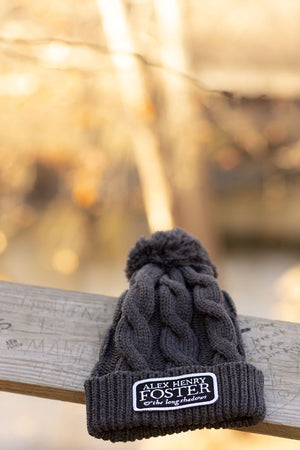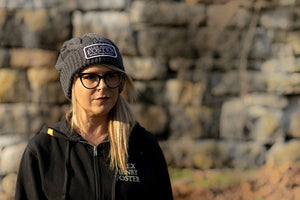 Voir plus bas pour la description en français
*Also available in golden yellow and without pompom in black.
Crafted at The Fabrik, Alex Henry Foster's own creative atelier.


Features:
- 100% Acrylic
- Chunky cable knit pattern
- Pompom on top
- 14" slouch knit
- White and black embroidered patch
- One size fits most

Includes:
- "Perpetual Glimmer" Pompom Cable Knit Beanie

About the cable-knit pompom beanie "Perpetual Glimmer":
Simple and classic, the beanie features an embroidered patch on the cuff. It is a simple yet powerful symbol that a glimmer may be the only thing we need to find our way back into the light.

-------
*Également disponible en jaune doré et sans pompon en noir.
Conçu à La Fabrik, l'atelier de création d'Alex Henry Foster.

Description :
- 100% acrylique
- Modèle en grosse maille torsadée
- Pompon sur le haut du bonnet
- Tricot souple de 14'' (35cm)
- Patch en broderie blanc et noir
- Taille unique

Inclut :
- Tuque à torsades et pompon "Perpetual Glimmer" :

À propos de la tuque à torsades et pompon "Perpetual Glimmer"
Simple et classique, la tuque présente une patch brodée sur le revers. C'est un symbole simple mais puissant qu'une lueur peut être la seule chose dont nous avons besoin pour retrouver notre chemin dans la lumière.