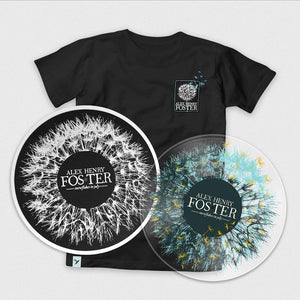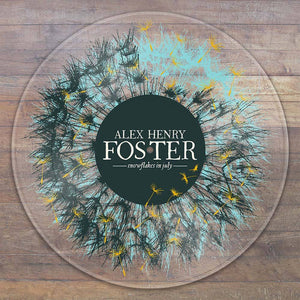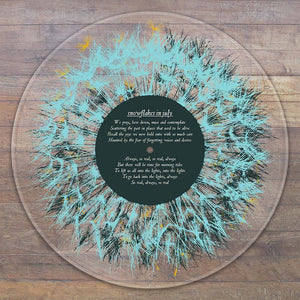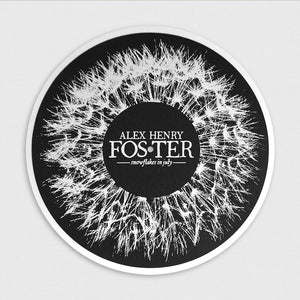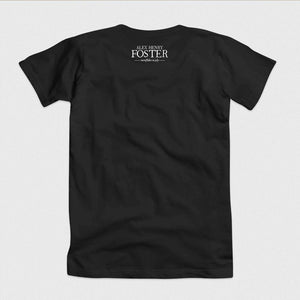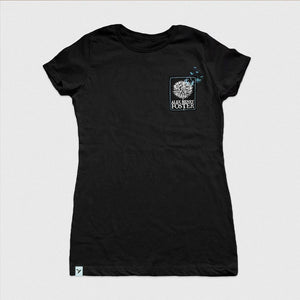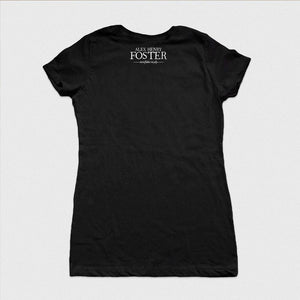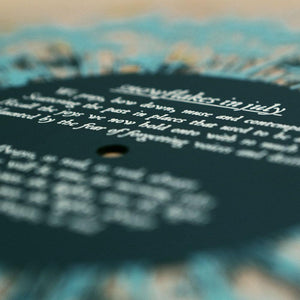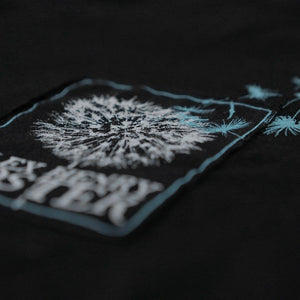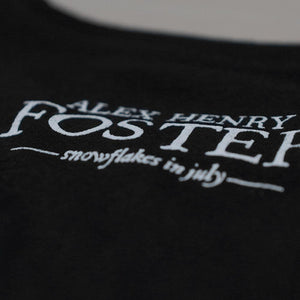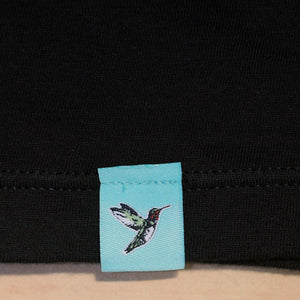 Voir plus bas pour la description en français
Released in July 2020
Full download of the single available on July 27, 2020. An email will be sent to you. Email us if you cannot find it.
This vinyl is the second direct-to-vinyl from Alex Henry Foster & The Long Shadows. The song was recorded during a live performance streamed on Facebook on July 26, 2020.
Limited and collector edition clear vinyl
Printed and crafted at The Fabrik, Alex Henry Foster's own creative atelier.
Includes:
– 1 clear heavyweight lathe cut 12" record
– Signed and numbered limited edition of 125 copies
– 1 hand-printed silkscreen jacket
– 1 digital download card
– 1 Black Crew Neck T-Shirt "Snowflakes in July"
– 1 Silkscreen-printed slipmat
Designed by Alex Henry Foster for the collection "Snowflakes in July".
Track Listing:
1. Snowflakes in July (Live from the Upper Room Studio, July 26, 2020)
About "Snowflakes in July":
"The dandelion is a reflection of all the impermanent souvenirs that shape us as individuals, the very same moments we would do anything to hold on to, even if we know we have to let them go in order to grow, to evolve and discover who we are beyond their limits. Every white parachute leaving the flower represents the little pieces of who we are and we must accept to free ourselves from in order for life to take a different form so that we'll be transformed in the ever fluid motion of everyone's existence… even when it looks as fragile and transient as a "Snowflake in July". -Alex
-------
Paru en juillet 2020
Téléchargement du single disponible le 27 juillet. Un message vous sera envoyé par courriel. Contactez-nous si vous ne le trouvez pas.
Ce vinyle est le deuxième direct-to-vinyl d'Alex Henry Foster & The Long Shadows. La chanson fut enregistrée lors d'un concert en direct diffusé sur Facebook le 26 juillet 2020.
Inclut :
– 1 vinyle transparent lathe cut 12"
– Édition limitée, signée et numérotée de 125 exemplaires
– 1 pochette en sérigraphie imprimée à la main
– 1 carte de téléchargement numérique
– 1 t-shirt col rond "Snowflakes in July"
– 1 tapis pour table tournante
Créé par Alex Henry Foster pour la collection "Snowflakes in July".
Liste des chansons :
1. Snowflakes in July (Live from the Upper Room Studio, July 26, 2020)
À propos de "Snowflakes in July" :
"Le pissenlit est l'image de tous les souvenirs impermanents qui nous façonnent en tant qu'individus, ces mêmes moments auxquels nous voulons nous accrocher, même si nous savons que nous devons lâcher prise sur eux pour grandir, évoluer et découvrir qui nous sommes au-delà de leurs limites. Chaque parachute blanc quittant la fleur représente les petites parties de qui nous sommes et dont nous devons accepter de nous libérer pour que la vie prenne une forme différente afin que nous soyons transformés dans le mouvement toujours fluide de l'existence de chacun… même si cela semble aussi fragile et transitoire qu'un "Snowflake in July" (Flocon en Juillet)"
- Alex