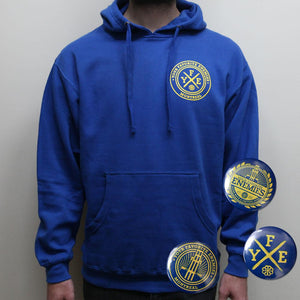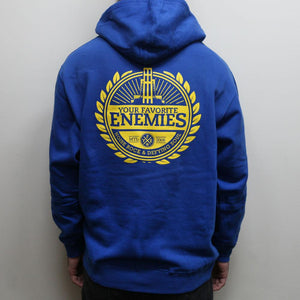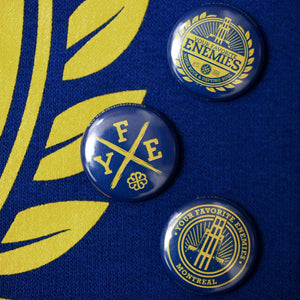 Voir plus bas pour la description en français
*Also available in other colors: Navy / Heather Green
Printed at The Fabrik, Alex Henry Foster's own merch factory.
Features:
- Made by Independent Trading Co.
- 80% Cotton
- 20% Polyester
Includes:
- The "Joyful Essence Of Homecoming" Royal Pullover Hoodie
- An exclusive set of buttons
About The Pullover Hoodie"Joyful Essence Of Homecoming":
"When you feel like a wanderer to the world, a stranger to some faraway lands, a transient in endless migrant streaming motion, there's no greater joy than going back to the people who turned you into a blessed heart longed by a place you know is home." -Alex
MODEL WEARS SIZE M
-------
*Disponible dans d'autres couleurs : Bleu Marine / Vert Chiné
Imprimé et créé à La Fabrik, l'atelier de création d'Alex Henry Foster.
Description :
- Fait par Independent Trading Co.
- 80% Coton
- 20% Polyester
Inclut :
– Le coton ouaté "The Joyful Essence Of Homecoming" Bleu Royal
– Un ensemble de badges exclusifs
À propos du coton ouaté "Joyful Essence Of Homecoming" :
"Lorsqu'on se sent errant dans le monde, un étranger dans des pays lointains, un fugitif en mouvement migratoire ininterrompu, il n'y a de plus grande joie que de revenir vers les proches qui ont béni notre coeur aspirant à un endroit que l'on sait être notre maison." -Alex
LE MODÈLE PORTE DU M