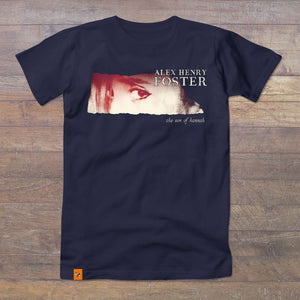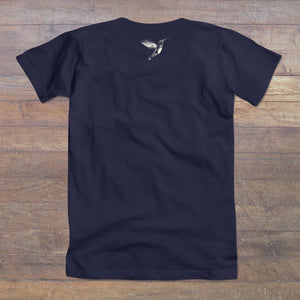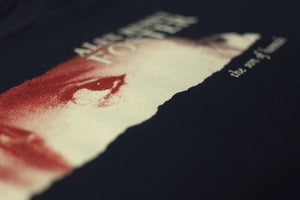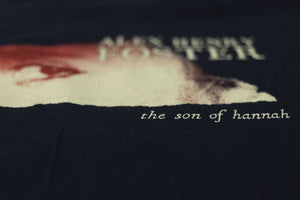 Voir plus bas pour la description en français

Printed and crafted at The Fabrik, Alex Henry Foster's own creative atelier.
100% Cotton
Includes:
– the t-shirt "The Son of Hannah" (navy crewneck)

Designed by Alex Henry Foster.
About the t-shirt "The Son of Hannah":
"The Son of Hannah" is based on a story from the old testament and reflects on the personal struggles to keep faith alive in moments of great despair. It is also an acknowledgment of our deepest need in times of hopelessness. But most of all, it's the poignant testimony of a man's redemption that led to his son's forgiveness and untimely inspired him to find his own way of being free, whatever it may mean.

*Please note that this t-shirt is unisex and has a loose fit. Please refer to the size chart to know what size will be the right one for you.

-------

Imprimé et conçu à La Fabrik, l'atelier de création d'Alex Henry Foster.
100% Coton
Inclut :
– Le t-shirt "The Son of Hannah" (col rond bleu marine)

Créé par Alex Henry Foster.
À propos du t-shirt "The Son of Hannah" :
La chanson "The Son of Hannah" est basée sur une histoire de l'ancien testament et médite sur les combats personnels pour garder la foi vivante dans les moments de grand désespoir. C'est aussi une reconnaissance de notre besoin le plus profond en période de désespoir. Mais surtout, c'est le témoignage poignant de la rédemption d'un homme qui a conduit au pardon de son fils et qui l'a incité à trouver sa propre manière d'être libre, quoi que cela puisse signifier.

*Veuillez noter que ce t-shirt est unisexe et a une coupe ample. Veuillez vous référer au guide des tailles pour savoir laquelle vous correspond.